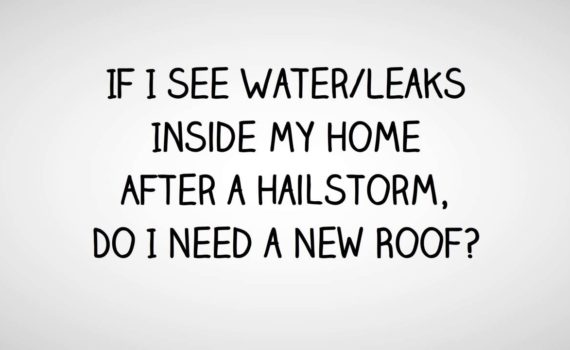 Hail Damage: How To Tell If You Need a New Roof After Hailstorm
Hailstorms cause serious property damage in South Carolina… do you know how to tell if you have hail damage?  How to tell if you need a new roof after a hailstorm?
Here's how to tell:
Worried that you have roof hail damage? Not sure how to know if your roof has been damaged by a hailstorm?
Here's how to tell if you need a new roof after a hailstorm.
In this Roof Repair Homeowner Information Presentation, you will learn:
– How to tell if hail has caused damage to your roof.
– How to check your roof for signs of hail damage.
– If you need a new roof, or roof repairs.
– Water leaks inside your home and what it means.
– Will your homeowners insurance pay for a new roof after a hailstorm.
This is very important information for all homeowners to know.
Drake Exteriors is a licensed Roofing Contractor in Georgia and in South Carolina as well as an Insurance Claim Specialist.
meaning: They will work with your insurance company FOR you – which cuts out a ton of aggravation for homeowners.
Drake Exteriors in Georgia:
Serving:
Athens, GA | Monroe, Ga | Grayson, Ga | Snellville, GA | Bold Springs, GA | Winder, GA | Statham, GA
Bogart, GA | Jefferson, GA | Braselton, GA | Hoschton, GA | Gainesville, GA | Flowery Branch, GA
Buford, GA | Suwanee, GA | Sugar Hill, GA | Arcade, GA | Dacula, GA
Georgia homeowners can get a FREE roof inspection via this online form
Drake Exteriors in South Carolina
Serving:
Greenville, SC
Spartanburg, SC
Greer, SC
Easley, SC
Anderson, SC
Fountain Inn, SC
and other Greenville/Spartanburg South Carolina cites and communities.
Get a FREE roof inspection in South Carolina by filling out this quick online form.
Roofing Services offered by Drake Exteriors include, but not limited to:
Storm Damage Inspection
Tear-Offs
Complete Re-Roofs
Roof Weatherproofing
Roof Winterizing
Chimney Leaks
Emergency Roof Repair
Free Inspections
Hail Damage
Damaged Flashing
Missing Shingles
Wind Damage
Sagging Decking
Attic Ventilation
Insurance Claim Specialists
Siding
Siding Repairs
24 Hour Service
Free Quotes
Residential Roofing
Commercial Roofing